Patch Notes - February 23rd, 2021
New Guardian
Name:
Future Knight
Element:
Basic
Group Buff:
Wep Regen Speed
Chain:
Downed
to
Airborne
Exclusive Weapon:
Cosmic Destroyer
Epic Rifle
Weapon Skill Regen Speed
+16%
[Future Knight only]
On hit, Magiton energy explodes by 30% chance to inflict 50% of DPS and reduce the target's weapon skill regen speed by 30% for 2 second(s). 1 second(s) cooltime.
Raid Bosses
Returned Desert Bull Worm
(Earth)
Future Knight Youtube Videos
Guardian Tales | Sohee, Future Knight, Nari, Eva | Who should you pull for?
-
Zeeebo Gaming
Guardian Tales: Colosseum New Season Run using Future Knight! | 3/15/21
-
Zombielev Gaming
Guardian Tales: Top 3 NA1 Arena | 3/5/21 | GABRIEL X FUTURE KNIGHT GOES 10-0!
-
Zombielev Gaming
Guardian Tales: Top 3 NA1 Arena | 3/4/21 | CRIT MODE TRAINING WITH FUTURE KNIGHT AND GABRIEL!
-
Zombielev Gaming
Guardian Tales: Top 10 NA1 Arena | 3/2/21 | Future Knight Training Begins!
-
Zombielev Gaming
New World
World 11 is released!
First 3 chapters this patch, next 3 the following patch.
Continues the Unrecorded World theme.
New Level Cap
Level cap is now increased to level 72.
Rift, Evolution and Resource dungeons will have new level 80 versions with more xp, gold and unique
1.6 evo stones
per run.
Free Gem Package
6,000 gems

140,000 xp
100,000 gold

1 Epic Transcendance Limit Breaking Hammer

100 stamina
SP Shop Update
Removing evolution stones. Adding Awakening stones, enhancement hammers and
increasing chances for Legendary Awakening Stones
& Option Stones.
Hero Buffs
Lupina
,
Bianca
,
Gabriel
,
Akayuki
,
Hekate
,
Rie
will see a
6% increase in their Crit Rate
.
Lahn
and
Arabelle
are getting attack buffs and buffs with their weapons.
Vishuvac
and
Arabelle
are getting weapon buffs.
Coop Battle
Adding a code that you can give to your
teammates so they can join you in co-op
. Discord may be useful again!
Costumes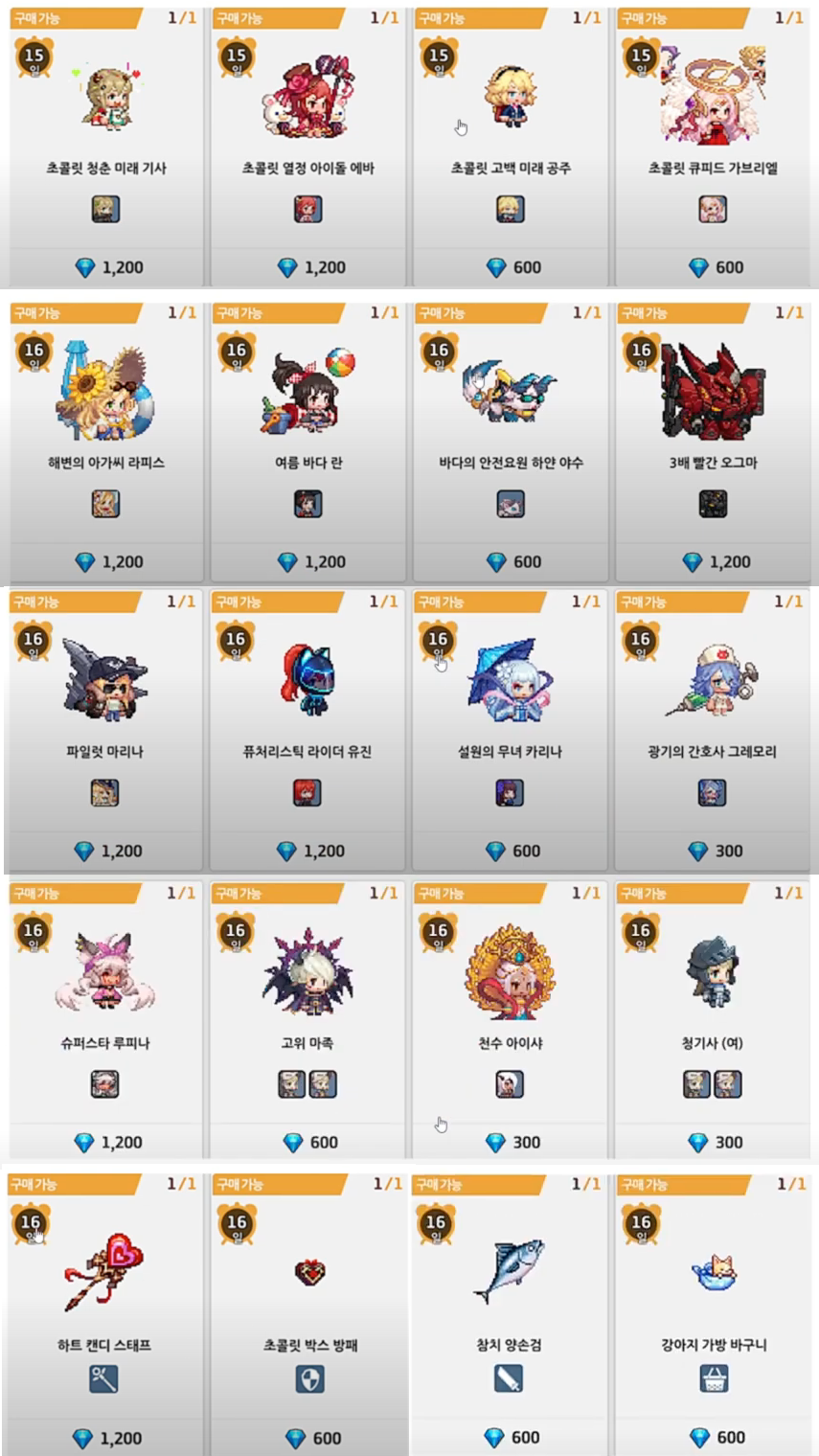 New Season for Kamazon & Guild Raid
Kamazon artifacts added, artifacts removed. No more Hell Flower. =(
Paid Packages
Unique Hero's Growth Package for Future Knight
Lunar New Year Package (2)
1,500 gems
100,000 gold
200,000 xp
New Year Stamina Package (3)
Lunar New Year Gem Package (3)
8,100 gems
3 option change stones
10 option fixed stones
Lunar New Year Growth Package (5)
500 stamina
200 Hero Crystals
Premium Summon Package (1)
1 Epic Transcendance Limit Breaking Hammer

30 Legendary Awakening Stones

27,000 gems (over 10 days)