Neva

Neva
Light
Light Damage
January 12th, 2021
Guardian Abilities
Normal Atk
Track Down Prey
Leaps into the air and swings her weapon.

Chain Skill - Downed Injured
Outcry of Rage
Inflicts 230% of DPS, and decreases enemies' Def by 20% for 5 second(s).

Special Ability
Rampage
When Outcry of Rage is used, the speed of Normal Atk is increased by 60% and she leaps continuously.
Best in Slot Items

Mirror Earring of Faith
Epic Accessory
Weapon Skill Regen Speed
+12%
+2.0
% HP recovery on enemy kill
+5%
shield increase on battle start
22.2%
Minotaur's Necklace
Epic Accessory
Weapon Skill Regen Speed
+10%
14.8%
Wolf Ring
Legend Accessory
7.4%
Ring of Belief
Legend Accessory
7.4%
Mad Panda Brooch
Epic Accessory
+5%
shield increase on battle start
7.4%
Stat Rankings
Recent Raid Results
1,237,500
damage
1,115 efficiency score
2,310 gear score
25 days ago
Gabriel
Buff: Crit Chance
82


Future Princess
Buff: Hit Points

85

Lapice
Buff: Light Damage

72


81
10,985,174
damage
0 efficiency score
990 gear score
5 months ago

White Beast
Buff: Water Damage

60


60



60
Favi
Buff: Heal Incr on Chain
60
2,071,441
damage
1,770 efficiency score
2,370 gear score
9 months ago
69



69



69

Future Princess
Buff: Hit Points

71

vs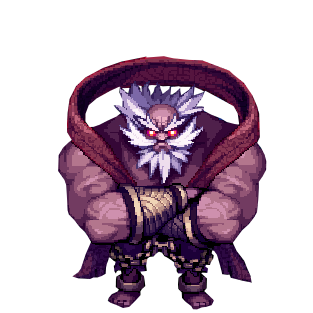 66
269,780
damage
1,799 efficiency score
1,350 gear score
11 months ago

Sohee
Buff: Wep Regen Speed

66

66


66

Future Princess
Buff: Hit Points

66

vs
66
1,152,991
damage
836 efficiency score
2,580 gear score
13 months ago

Lapice
Buff: Light Damage

72



78


Future Princess
Buff: Hit Points

76



1
25,905
damage
0 efficiency score
1,050 gear score
14 months ago

Sohee
Buff: Wep Regen Speed

50


50



50
Gabriel
Buff: Crit Chance
50
vs
60
25,905
damage
0 efficiency score
990 gear score
14 months ago

Sohee
Buff: Wep Regen Speed

40


50



50
Gabriel
Buff: Crit Chance
69
vs
60
116,981
damage
0 efficiency score
1,050 gear score
14 months ago

Sohee
Buff: Wep Regen Speed

50


50



50
Gabriel
Buff: Crit Chance
50
vs
55
66,788
damage
0 efficiency score
510 gear score
14 months ago

Sohee
Buff: Wep Regen Speed

45


45


45


45
vs
50
158,537
damage
0 efficiency score
1,050 gear score
14 months ago

Sohee
Buff: Wep Regen Speed

50


50



50
Gabriel
Buff: Crit Chance
50
vs
50
Youtube Videos
Guardian Tales: Dragon Detective Neva | 100%
-
Zombielev Gaming
Guardian Tales | Dragon Detective Neva - Short Story
-
Zeeebo Gaming